PGP in Social Media Management and Marketing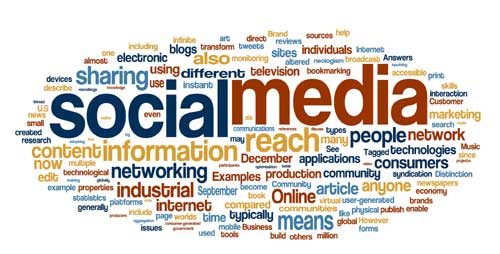 Social media is no longer a buzzword; it is how business is conducted today. As the number of social platforms increases, there is a greater need to establish an internal and external business strategy, policy and culture to keep pace and build a competitive advantage. Given the expansive selection of social platforms—from Facebook, Twitter, YouTube, and LinkedIn to Instagram, Pinterest, Foursquare, and Blogs—firms and individuals are struggling to make sense of it all.
The PGP in Social Media Management & Marketing is designed to provide a rigorous analysis of the emerging properties of the Information Society and their relevance for organisational management in the commercial, public and voluntary sectors.
It investigates contemporary Social Media and Information Systems and the socio-cultural and economic factors shaping their development and diffusion and their implications for managing organisational change.

The key elements of the programme are:
- Management theory and organisational practice
- Social and Cultural understandings of Social Media
- Social Media in commercial, public and third sector organisations analytics
- Analyzing social media marketing opportunities
- Exploring the behavioral and psychological factors that drive social media
- Understanding how to form and optimize social networks
- Designing effective communication strategies of social networks
- Implementing measurement strategies to track and measure the ROI of social media
- Discovering new social media technologies and learning how and when to employ them
- Develop and execute successful social media marketing strategies that integrate with marketing plans.
- Carry out market research to create more effective campaigns, improve and optimize products, and generate leads.
- Target messaging to increasingly mobile audiences who put stock in who their ''friends'' are and what they have to say.

The effective implementation and management of digital information and communications technologies (ICTs) has become an essential requirement for organizations in the commercial, public and voluntary sectors. Its achievement can be influenced through the kind of interdisciplinary skills and knowledge, which form the principal components of social media and management programme. This courseis designed to expose participants to the latest research and practice in management theory and the sociological study of social media.

The programme of study will introduce students to a range of relevant competencies and understanding focused around the design, implementation and use of ICTs within a number of social and organizational contexts.
Participants in the course develops skills of understanding the role that social media and information systems, such as Facebook, might play in future business and public organizations.

Through case studies, interactive sessions, and class exercises, participants will learn about the latest research and best practices in the industry. Topics to be covered include constructing a strategy, leveraging listening channels, crises and landmines, content development, measurement and ROI, social media platforms, mobile opportunities, engaging influencers and change management.

Advantages of the PGP in Social Media Management and Marketing at Aegis:

- Aegis is one of the first school to offer a social media PGP.
- This program, taught by a team of top industry experts, will connect business objectives with social media strategy, platforms and tactics.
- One of the most affordable online Social Media PGP around
- Take on-campus or online courses - choose how you want to learn.
- Gain a real-world understanding of social media marketing from instructors with extensive industry experience.
- Interact with faculty and fellow students through online discussions, group projects and case studies.
- In-class or online course work leads to the same Aegis PGP.
- Wide range of electives offers you an opportunity to Design your OWN program

Who Should Join

This program is designed for executives or teams of professionals working in marketing, advertising, branding, communications, or sales. It is also appropriate for individuals seeking to employ social media to further their individual careers.

Career Opportunities

- Social media management
- Social media consultancy
- Social Media marketing
- Information analysts
- Information management
- Information specialists in public or private sector organizations
- Applying social media applications in journalism
- The degree is useful as preparation for PhD study in this field

Programs:

Graduate Certificate Course

Total Program: 21 credit Units
Program Duration: 3 months
Weekend classes

Full Time

Total Program: 36 credit Units
Core courses: 30 credit unit
Elective courses: 6 credit unit
Program Duration: 11 months
9 months of Class room training
3 terms each of 3 months
2 months of Internships

Part Time Executive Program in Hybrid model

Total Program: 36 credit Units
Core courses: 30 credit unit
Elective courses: 6credit unit **
Program Duration: 11 Months
One Block of 5 days in every 3 months plus alternate Sunday online class spread over 11 months.
3 block week of 5 days in the interval of 4 months spread across the year on campus class room training + live streaming video lectures on alternate Sundays.
Academic Partner
Industry-Academic Partner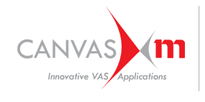 Download mMBA Brochure

Click here to Apply Online
Mr. Sachin Pilot, Hon'ble Minister of State for Communication and IT, Govt. of India, speaking on Telecom Innovation Series, as a prelude to Aegis Graham Bell Awards on Bloomberg UTV
Aegis Graham Bell Award ceremony
Panel on "Beyond Voice: Future of Telecom" as a part of Aegis Telecom Innovation series featuring Mr. Himanshu Kapania, CEO & MD, Idea; Mr. Marten Pieters, CEO & MD, Vodafone and Mr. Ronnie Screwvala, CEO & MD, UTV