Corporate Connections

Aegis with the support of Bharti Airtel, one of the largest telecom companies in India, is an ideal example of Industry - Academic partnership. Before setting up the school, Aegis conducted surveys with leading corporates like E&Y, Reliance, Bharti, BCG, Star TV, CitiBank, Oracle, and Wipro to understand and analyze their needs. The outcome resulted in bottlenecks and concerns faced across the industry, which helped Aegis in shaping the structure and curriculum of the programs.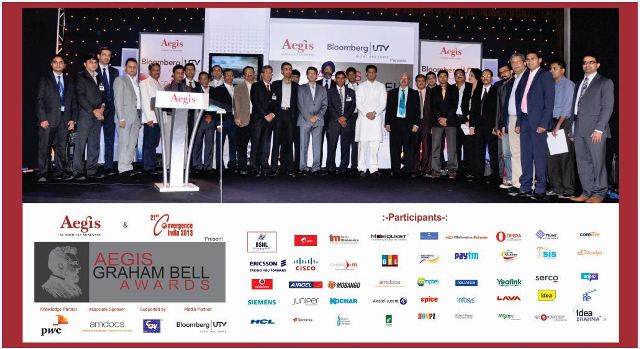 Aegis School of Business & Telecommunication's Corporate Partners enjoy a privileged position within our global community.
Our partners receive access to opportunities to increase their visibility with our global community and expand their peer-to-peer business relationships through networking at events and conferences.

Become a corporate partner
Join our most active corporate partners and see the benefits this can bring to your business. There are numerous ways in which your organization can benefit from working with Aegis School. We establish partnerships in research, executive development, personal development, recruitment, scholarships, setting up innovations labs, developing business cases.

If your organization is interested in partnering with Aegis, please contact us at: [email protected].
1) Corporate Partnership Program benefits:
- Wide-reaching corporate recognition
- Immediate and leveraged brand visibility
- Promotion through Aegis School's website and events
- Recognition in the industry
2) Recruitment (Internships or Final Placement):
Access the top talent pool of graduates in business and telecom.
Aegis Career Management Center
3) Aegis Consulting: Find current solutions to the problems confronted at your organization. Get a fresh, multi-disciplinary and multi-cultural perspective on any challenge or opportunity your business is facing from our high calibre faculty and student consulting teams. Whether you want to research new markets, develop a business plan, need strategy consulting, develop a new product, develop your CRM strategy, or improve your management of multinational teams, you will receive practical recommendations in the format you require.
4) Networking: Become a part of the network of global business leaders working in partnership with Aegis School of Business & Telecommunication. As a leader in management education, we host more than 20 events and conferences a year. Corporate Partner executives are invited to learn from cutting edge academics and business leaders whilst networking with our global community.

5) Access to cutting-edge research: Our leading faculty produce relevant research that can benefit your business strategies.

6) Speaker opportunities for executives - Corporate Partners are invited to put forward speakers for a variety of School and student events. Where there are suitable openings our Corporate Partners can also address our students in the classroom, by special invitation from our faculty.

7) Executive Education: Executive education at Aegis focuses on developing the individuals. It encourages managers to question the usual management models and ways of thinking, to widen their perspectives, and to understand their own capabilities. Tutorials and lectures are combined with non-traditional learning exercises; and cutting-edge academic theory is mixed with practitioner experience.

8) Meet like-minded professionals, attend stimulating speaker events, make contacts, exchange ideas, and contribute to the education of the business leaders of tomorrow.
Recruit our students and alumni
Aegis Career Management Center (CMC) strives to assist students in their employment and internship search in coordination with employers. Tap into Aegis School of Business's world-class talent and recruit high-calibre personnel for employment, or short- or long-term assignments. Write us to know more about the recruitment and internship processes to [email protected].