Placement
We measure our success by your success. Our on-campus Career Management Services are dedicated to open doors for you. Our past experience, strong faculty, alumni, senior executive participants, and network with corporates will help our students achieve the best career opportunities possible.
Aegis Alumni are employed with: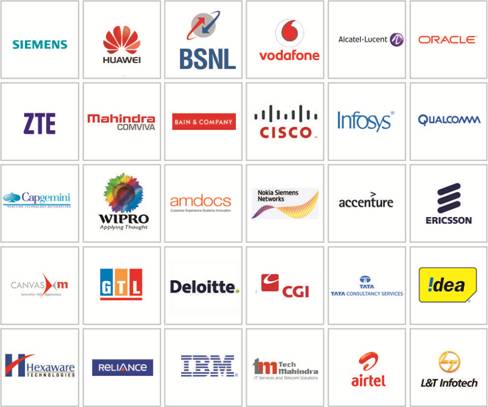 At Aegis:

- Most of the experienced candidates who join Aegis are looking to make some sort of transition, from the minor (say an upward move within their company) to the dramatic (a full-scale change of industry and position).
- More than 90% of full-time students at Aegis look for career change and our past recruitment results strongly endorse this fact.
Aegis Career Internship: Aims and Objectives

The aim of Aegis's career internship opportunities for students is to provide practical work experience that bridges the gap between the classroom and professional worlds and articulates an understanding between theory and practice in the discipline. An internship experience allows students an opportunity to apply the knowledge, theories and skills acquired through their education. The internship program encourages students to develop professional skills in their chosen career field by providing valuable work experience needed in today's competitive economy.

Benefits of Internship:
Improvement of a student's understanding of the application and practicality of theory and principals of his or her chosen discipline.
Complementation of the academic component of development through exposure to new topics in an external atmosphere.
Exposure to the realities of the employer-employee relationship and preparation for an effective post-graduation experience.
Encouragement of development and maturation of a student to help him or her achieve a more successful, rewarding, and meaningful life.
Tap into Aegis School's world-class talent. Recruit high-caliber personnel for employment, short- or long-term assignments. Write to know more about the recruitment and internship process at [email protected].